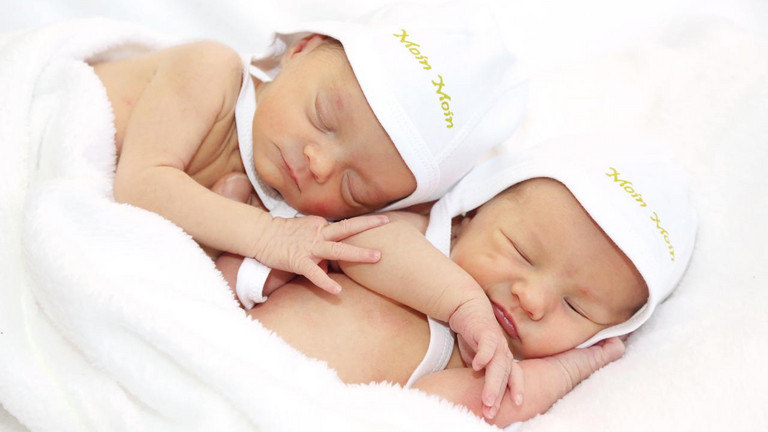 Pregnancy and childbirth are a very special journey. The concept of the Albertinen Maternity Unit reflects this in the loving design of the delivery rooms.
Whether an Indian summer in North America, a European Alpine panorama, a South American rain forest, the mysterious Orient, or the water world of Australia – travel with us to the most beautiful places on earth where it is easier to relax and leave your troubles behind. A team of experienced "travel companions", comprising midwives, physicians, pediatricians, and pediatric nurses, will assist you in every situation. So you can experience a pleasant, gentle and as natural a birth as possible.
Every year, more than 3,000 children are born at the Albertinen Maternity Unit, a Level II perinatal center. This makes it one of the most popular Maternity Unit in Hamburg. Intensive neonatal care is provided around the clock in cooperation with the Altona Children's Hospital.
Services
Spontaneous delivery

Cesarean Section (Sectio Caesarea)
Prof. Dr. Rüdiger Klapdor

Chief Physician, Gynecology
Chief Physician, Obstetrics


Senior Physician, Perinatal Medicine