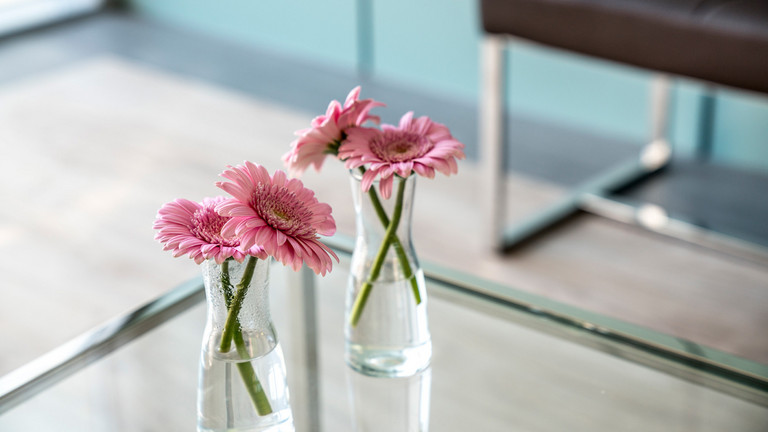 The special services ward opened in May 2018, with an impressive color concept and Hamburg flair. The ward is well equipped and offers pleasant comfort.
Rooms
Electrically height-adjustable comfort bed
Finely furnished rooms with seating area and desk
Safe and refrigerator
External blinds can be operated from the bed
Free use of TV, Sky, and internet access
Free telephone
Change of bed linen on request
Bathroom
Each special service rooms has a high-quality bathroom with shower and toilet. They include a hairdryer, an illuminated make-up mirror, and hotel items for your use. Bath and hand towels are changed daily. We are also happy to provide you with a bathrobe.
Lounge
You and your visitors should feel comfortable in our lounge. A computer terminal and a TV are available here, as well as a wide range of chilled drinks, coffees, fruits, and snacks.